A new home for CULTURE
in Waltham Forest.
Fundamental to our vision is to create a new destination for Waltham Forest residents and businesses. This will provide new places to shop, eat, drink, listen, watch, explore and live.
During the initial consultation, 84% of the public selected 'strongly agree' or 'agree' when asked if they wanted to see more uses such as retail and leisure introduced into the area.

Our proposals will create culturally led public spaces that will make the area more accessible and create new community spaces, inviting people to explore Uplands and enjoy the new shops, restaurants, cafes, outdoor markets and leisure spaces.
Increase of public,
green space
accessible to all
Providing
significant amount
of amenity and
recreational space
Cementing
borough of cultural
legacy
A key part of fostering a sense of culture and place will be creating better and more inclusive access to Walthamstow Wetlands, Europe's largest urban wetlands.
Proposed view of Wetlands Waterside Park which includes a significant amount of play space for children and teenagers across all ages
We will be creating 'Wetlands Waterside' park a generous green space to meet, play, relax and enjoy. Overlooking the wetlands, the waterside park will include large seating steps, flexible open park space, play space, a 'teenage zone' as well as an educational and fitness trail.

Following consultation, where the local community told us access to the Wetlands was a key priority, we have removed one of the waterside buildings to create a larger waterside park approximately the same size as 23 tennis courts or over 6,000sqm.
An exciting, vibrant new neighbourhood that will create new shops, restaurants, cafes, and community uses
Proposed view of Wetlands Yard showing the relationship between new homes, industrial space, public realm and retail space
Create new community and event spaces to support the Creative Enterprise Zone
Community focused areas with generous public realm
A new thriving mixed-use neighbourhood on the
bank of Europe's largest urban wetlands
New spaces for cultural and entertainment events
More open space for customer-facing businesses to thrive
Shared yard space designed to be safer and more accessible for pedestrians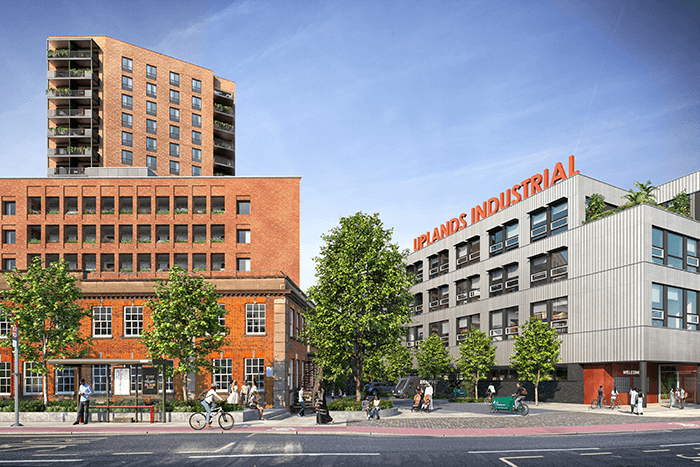 The area has become home
to a more diverse mix of businesses,
food producers and artists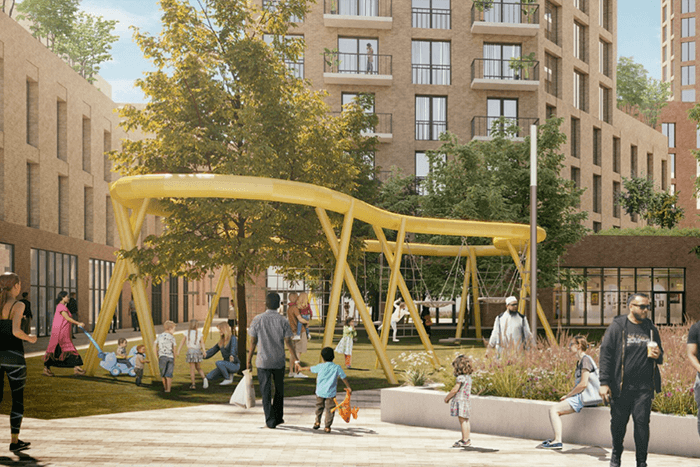 Successful places consist of a
mix of complementary uses that
enhance each other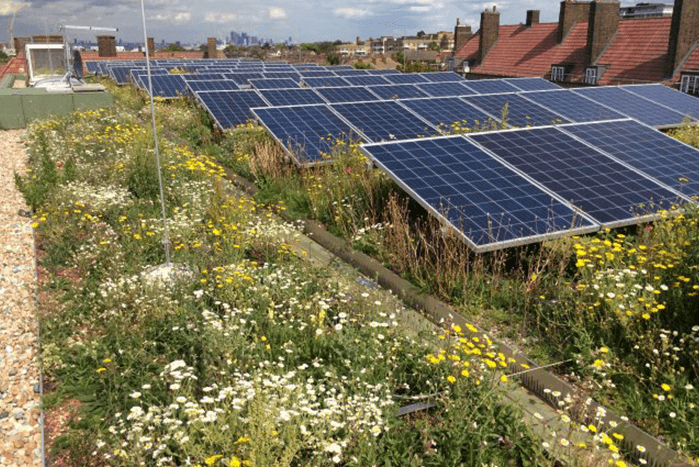 Sustainability is a key consideration
for us, we will be responding to the
climate emergency